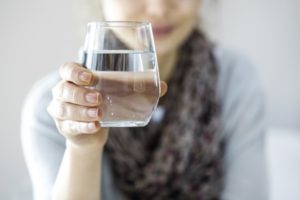 Have you ever experienced a dry, sandpaper-like sensation in your mouth and throat? This condition, known as dry mouth, is more than a mere annoyance. It can lead to serious oral health problems, and it can afflict people of any age. In fact, this ailment afflicts up to 65% of people at some point in their lives. In this blog post, we will discuss the dangers of dry mouth in Plymouth, what can cause it for various age groups, and how you can fight it.
Dangers of Dry Mouth
Saliva is one of your teeth's main lines of defense against cavities. It helps to rinse away food particles and bacteria that would otherwise cling to teeth and lead to plaque and cavities. It also contains minerals that help to remineralize little bits of tooth enamel that get worn away through everyday wear and tear. When you suffer from dry mouth, that's a sign your body is not producing enough saliva. Inadequate saliva production is associated with an increased risk of cavities, gum disease, and bad breath.
Causes of Dry Mouth
Dry mouth can afflict people of any age group.
Children may suffer from dry mouth due to excessive fluid loss, perpetual mouth-breathing, diabetes, or certain medications prescribed for mood disorders or cancer.
Adults may develop dry mouth for similar reasons as children. Medications for conditions like Parkinson's disease, the flu, and high blood pressure can also contribute to the problem.
Seniors are the age group most likely to develop dry mouth. This is because overall health problems are more common amongst them, which means they are more likely to take medications that cause dry mouth.
Fighting Dry Mouth at Any Age
Here are a few tips to help individuals of any age reduce the severity of dry mouth:
Chew sugar-free gum or suck on sugar-free mints. Doing so encourages saliva production.
Drink plenty of water. You should also reduce or eliminate consumption of beverages that contain alcohol or caffeine.
Cut back on salty foods. Keep in mind that many foods that do not taste salty have a high sodium content.
Breathe through your nose. If you have a medical condition that makes it difficult to do so, talk to your doctor about treatment options.
Investigate medication options. Your doctor might be able to switch out some of your medications in favor of ones that have a lower risk of dry mouth.
Use a mouth wash for dry mouth. Some over the counter mouth rinses are designed to fight dry mouth, but you might experience better results if your dentist in Plymouth prescribes a specialty mouth rinse for you during your next preventive appointment.
Dry mouth is a serious problem! If you or a loved one is struggling with it, taking the above-listed steps may promote saliva production and lower your risk of oral health issues.
Meet the Practice
Dr. Steve Aveni has been practicing dentistry for over 40 years. Throughout that time, he has gained much experience in helping patients fight dry mouth and the problems it can cause. He enjoys working with patients of all ages, including children. To learn more about Dr. Aveni and how he may be able to serve you, contact our practice at 508-812-7692