Emergency Dentist – Plymouth, MA
Compassionate Dental Care When You Need It Most
A dental emergency can be a frightening, painful experience. Dr. Aveni and our team understand that, and we do not want you to suffer any longer than necessary. That is why we are always willing to see emergency patients as soon as possible, often on a same-day basis. Dr. Aveni will quickly evaluate the situation, recommend a course of action, and render services for emergency dentistry in Plymouth, MA to relieve your pain and get your oral health back on track. If you are experiencing dental pain, do not hesitate to contact us right away!
Why Choose Aveni Dental Professionals for Emergency Dental Care?
1

Advanced Technology for Fast, Precise Diagnosis and Treatment

2

Same-Day Care for Dental Emergency Patients

3

Gentle, Compassionate Care in a Convenient Location
How We Treat Dental Emergencies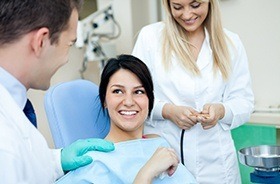 The first thing you should do in a dental emergency is call us, even if you are unsure whether your situation requires urgent treatment. Here is what you can expect to happen next:
Schedule your emergency appointment: Describe your situation as well as you can over the phone. We may recommend that you come to see us right away, visit the local emergency room, or render self-care for a day or two before you visit us. If you need to be seen right away, we can often provide a same-day appointment.
Evaluate and diagnose the issue: When you reach our office, one of your Plymouth emergency dentists will examine your mouth to determine the extent of the problem. In some cases, we may need to take X-rays.
Review your treatment options. Next, your dentist will review their findings with you and explain their recommendations for treatment. We will also provide you with a candid price estimate so you will not face any surprises when the time comes to pay for your procedure. In some instances, more than one treatment are acceptable methods for addressing an urgent oral health problem. If that is true in your case, we will explain the price, pros, and cons, of each of your options.
Receive fast, professional care: As soon as a treatment plan is put in place, our team will get to work. Thanks to our state-of-the-art technology and variety of dental treatments, you will be out of pain and back to enjoying your healthy smile in no time.
The Most Common Dental Emergencies
There are many oral health issues and problems that constitute a dental emergency. Below, you will find some of the most common ones. If you or a loved one begins to develop any of these issues or other worrying symptoms, do not hesitate to give us a call.
Understanding the Cost of Dental Emergencies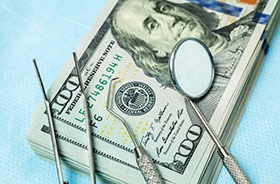 We recognize that some individuals may hesitate to contact us during a dental emergency because they are concerned about cost. They might delay treatment, hoping that their pain will go away on its own. That is an unwise course of action. Delays in treatment often lead to increased expenses and greater oral pain. Do not let concerns about cost hold you back from receiving the treatment you need. Our team will always be upfront with you about prices. We will also help you explore financing and insurance options that may mitigate the cost of your emergency care.
Every Dental Emergency is Different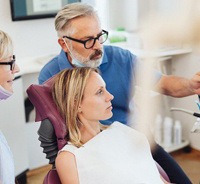 As your emergency dentist in Plymouth, we are able to address a wide range of dental emergencies. Because each situation is unique, prices vary. For example, if your tooth has a small chip out of it and you just need some dental bonding to repair it, you will likely pay less than if you require a major procedure, such as root canal therapy and a crown. If more than one type of treatment might be suitable for you, will we clearly explain the pros, cons, and cost of each option before we move forward.
Does Dental Insurance Cover Dental Emergencies?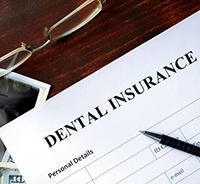 It is common for dental insurance policies to cover at least a portion of the cost of emergency dentistry in Plymouth. For example, many plans provide coverage for one emergency exam each year. They also frequently pay for at least a portion of the price of treatment. Depending on the exact nature of your problem, your insurance might cover 50 – 80% of the cost of your procedure. Our team will be happy to help you navigate your policy and use it to the full.
Other Options for Making Dental Emergencies Affordable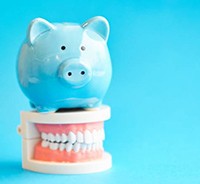 In addition to helping you navigate your insurance, we offer other provisions that may make it easier for you to afford emergency care:
We work with CareCredit, a third-party lender that offers no-interest and low-interest payment plans for medical and dental expenses. Most patients qualify for this type of financing, and you might be able to choose from a variety of different payment arrangements.
Essential Dental savings plan. The Essential Dental plan is a great option for patients without insurance. For a reasonable annual fee, you can enjoy a discount on most services, including treatments that are commonly used as part of emergency dental care. Plus, unlike with insurance, the Essential Dental plan comes with no waiting period or deductible.
Taking Care of Your Smile Can Save You Money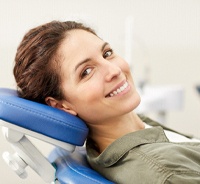 Some dental emergencies are unavoidable accidents, but most could have been prevented with some precautionary measures. For example, you should visit us twice a year for a cleaning and checkup, which will allow us to spot most dental problems before they become serious. Plus, since dental insurance usually covers preventive care at 100%, it is unlikely that you will have to pay anything out of pocket for these services.
Additionally, when you notice that something is off with your oral health, you should never let concerns about cost hold you back from seeking dental treatment. Delaying care gives an oral health problem the opportunity to worsen. The worse the issue becomes, the more painful it will be — and it will also likely be much more expensive to treat.
How to Prevent Dental Emergencies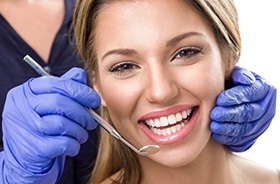 In some cases, dental emergencies are inevitable. No matter what precautions an individual takes, they might find themselves in need of urgent professional oral health care. In most cases, however, dental emergencies are preventable. That is why we have put together the following information. Applying these tips in your everyday life will greatly reduce your chances of facing a sudden, frightening, and painful dental health crisis.
Maintain Good Oral Hygiene Habits at Home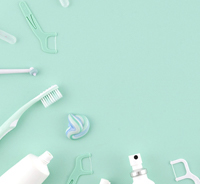 A great dental care routine is the foundation of a healthy mouth. It can prevent small dental problems that would develop into big issues if left untreated. Some fundamental elements of a great dental care routine include:
Twice-daily brushing
Once-daily flossing
Regularly rinsing with a mouthwash
Do Not Bite Down on Extremely Hard Objects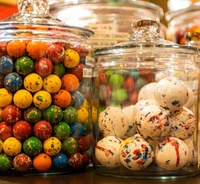 Tooth enamel is the hardest substance in the human body. However, it is also rather brittle, which means that it is prone to breakage if it is exposed to too much force. Therefore, you should do your best to avoid biting down on anything hard, like ice cubes or jawbreaker candies. When you are eating bone-in meat, be careful that you do not accidentally bite down on the bone.
Of course, it is also important that you avoid biting down on hard, non-food items. For example, you should never chew on pencils or your fingernails. If you have such habits, you might be able to curb them by chewing on sugar-free gum instead.
Get a Mouthguard for Sports and Bedtime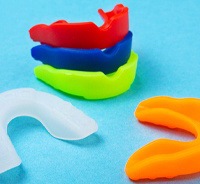 If you play any type of sports, even non-contact sports, you should invest in a custom mouthguard. Not only will the mouthguard reduce the risk of injury to your teeth and soft tissues in your mouth, but it will also reduce your chances of suffering a concussion. Store-bought mouthguards are not nearly as effective at preventing injuries as ones that a dentist designs.
You might also consider purchasing a mouthguard to wear a night. Such a device, sometimes called a nightguard, is specifically designed to stop bruxism (nighttime teeth grinding). By placing a barrier between your teeth, a nightguard can save your enamel from premature wear and tear.
Use Tools, Not Teeth to Open Packaging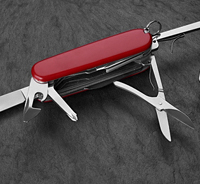 It can be tempting to use your teeth to tear the tags off your new outfit or to rip open stubborn packages. However, doing so exposes your teeth to far more force than they were intended to endure. You could easily end up chipping a tooth or even injuring your oral soft tissues. If you often use your teeth to open containers, you might find it handy to purchase a small multi-tool that you can keep in your pocket or purse.
Dental Emergency FAQs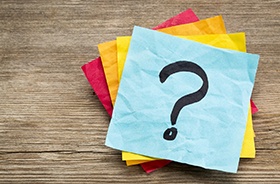 The team at Aveni Dental Professionals is ready to serve as your emergency dentist in Plymouth. Before you save our number in your phone as your go-to oral care provider, however, you may want to learn more about dental emergencies and how to handle them. Below, we provide the answers to some commonly asked questions. If you do not see the information you were hoping to find, give us a call so we can personally assist you. We are always happy to share our knowledge.
Will My Toothache Go Away on Its Own?
Teeth cannot heal themselves, so it is unlikely that your toothache will go away on its own. However, there are some exceptions to the rule. For example, if your pain is caused by something near your tooth, rather than the tooth itself, the issue may resolve without treatment. This sometimes happens if the sinuses are swollen. It is also possible for the nerve inside a tooth to die, which can end a toothache. However, the infection that caused the toothache in the first place may still be present, and it could continue to spread throughout your mouth and body. Whenever you have a toothache, it is best to seek care right away rather than wait to see if the pain will disappear.
Should I Visit the Emergency Room First for Dental Emergencies?
It is generally best to visit a dentist for any problems that relate to your oral structures. Most hospitals do not have the equipment or properly trained personnel to address a dental emergency in Plymouth. Depending on the situation, they might be able to give you a pain reliever and admonish you to visit your dentist as soon as possible. However, there are some situations where you should visit the ER first. For example, if you have a broken jaw, uncontrolled bleeding, or a high fever, you should head to the hospital. Later, you can visit our practice for follow-up care.
What Should I Keep in My Emergency Dentistry Kit?
Having an emergency kit on hand will equip you to handle dental problems in the best way possible. Your kit should include:
A small storage container with a lid (to store teeth)
Sterile gloves (nitrile is best)
Gauze pads and/or dressings
Dental cement or a similar product
Denture adhesive
Pain relievers, such as ibuprofen
Topical anesthetic (Orajel works well)
Floss
An ice pack
Contact information for our dental practice
Your dental insurance information
An updated list of your current medications and medical conditions
What Is Causing My Jaw Pain?
Jaw pain can have quite a few different causes, including but not limited to:
Chronic teeth grinding and clenching (also called bruxism)
Impacted wisdom teeth
TMJ disorder (TMD)
Injuries
Abscesses
Infection
When you visit us for your emergency appointment, we will learn more about your pain and strive to determine its cause. From there, we will be able to recommend a treatment.