Emergency Dentistry – Plymouth, MA
Compassionate Dental Care When You Need It Most
A dental emergency can be a frightening, painful experience. Dr. Aveni and our team understand that, and we do not want you to suffer any longer than necessary. That is why we are always willing to see emergency patients as soon as possible, often on a same-day basis. Dr. Aveni will quickly evaluate the situation, recommend a course of action, and render services for emergency dentistry in Plymouth, MA to relieve your pain and get your oral health back on track.
Why Choose Aveni Dental for Emergency Dentistry?
1

Same-day care available

2

Advanced technology to diagnose and treat dental problems

3

Gentle treatment in a convenient location
How to Handle Common Dental Emergencies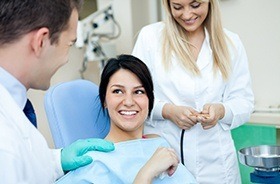 When you face a dental emergency, one of the first things you should do is call our dental office. Describe the situation, and we will provide you with guidance on your next steps. We may recommend that you come to see us right away, visit the local emergency room, or render self-care for a day or two before you visit us.
Before your dental appointment, there may be some simple steps you can take to manage your pain and mitigate the damage to your oral health:
Toothaches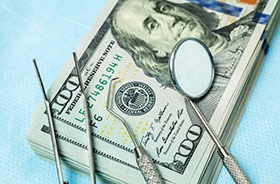 Avoid chewing with the tooth that hurts, and take over the counter pain medications to lessen the discomfort. You might also try a topical anesthetic to fight the pain (but do not apply aspirin directly to the area because it could cause chemical burns). If you have a fever in addition to your toothache, you may have an infection that requires you to visit the local emergency room.
Chipped/Broken Teeth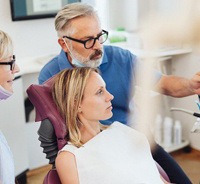 A broken tooth may cause quite a bit of pain, and it is more vulnerable to infections than whole teeth. Do not chew with the tooth, and avoiding drinking any very hot or cold beverages that might irritate it. When you visit our dental office, we will determine whether the chip is cosmetic in nature or if it requires restorative care, such as root canal therapy and a crown.
Knocked-Out Tooth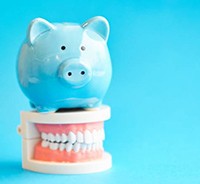 Touching the tooth only by the crown, gently rinse off any debris. Then, attempt to place the tooth back in its socket. If that is not possible, place the tooth in a glass of milk. Or, use a tooth preservation kit to keep the tooth moist. Visit our dental office as soon as possible. If you get to us within an hour or two of when the tooth got knocked out, Dr. Aveni might be able to splint it back into place.
Lost Filling / Crown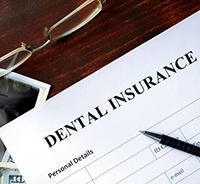 A lost filling or crown leaves a damaged tooth vulnerable to damage from outside substances, such as bacteria and food particles. You may be able to provide the tooth with a modicum of protection by temporarily replacing the crown with a dab of toothpaste or dental adhesive. However, whether or not you are able to reattach the lost restoration, you should avoid using the tooth to chew and visit us as soon as possible.
How to Prevent Dental Emergencies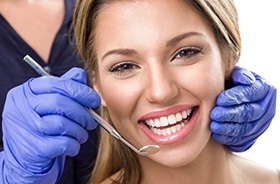 To reduce your risk of facing a dental emergency, you should:
Visit your dentist at least twice a year for a thorough cleaning and checkup.
Stick to a thorough oral hygiene routine that includes twice-daily brushing and once-daily flossing.
Do not use your teeth as tool to open packages or trim your fingernails.
Always wear a mouthguard when you play sports.
Eat a diet that is low in sugary and acidic foods and beverages.
Learn More About How To Prevent a Dental Emergency
The Cost of Treating Dental Emergencies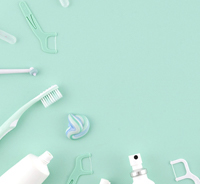 The cost of treating your dental emergency will depend on the treatment you receive. If you simply require a prescription, your cost may be fairly low. However, if extensive restorative work is necessary, you will have to pay more. Do not let concerns about cost hold you back from receiving the treatment you need. Delays in treatment often lead to increased expenses and greater oral pain. Our team will help you explore financing and insurance options that may mitigate the cost of your emergency care.