Root Canal Therapy – Plymouth, MA
Relieve Your Pain and Save Your Suffering Tooth
Are you suffering a painful, throbbing toothache, or is one of your teeth extremely sensitive to hot and cold? It is possible that you need root canal therapy in Plymouth, MA. This treatment has the potential to relieve your pain and save a severely damaged or decayed tooth from extraction. Although root canal therapy has a reputation for being frightening and painful, modern dental techniques and Dr. Aveni's gentle touch make the treatment much easier and more comfortable than most patients expect.
Why Choose Aveni Dental for Root Canal Therapy?
1

Gentle, thorough care

2

Save a damaged or decayed tooth from extraction

3

Experience pain relief and restored dental function
How Does Root Canal Therapy Work?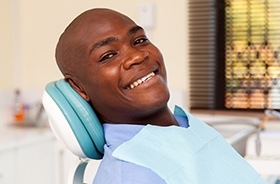 During root canal therapy, Dr. Aveni accesses the interior portion of the tooth, which contains a soft substance called the tooth pulp. He uses special tools to clean out the damaged or infected tissue and may even remove the tooth's nerve. Then, he fills in the tooth with a special material to help it maintain its shape and structure. After root canal therapy, a crown is usually necessary to protect the weakened tooth from further damage.