Periodontal Therapy – Plymouth, MA
Fight Gum Disease to Promote Oral and Overall Health
Gum disease, an infection of the gum tissue, affects millions of adults across the United States. Although many people dismiss it as a minor problem, it can become a major health issue if it is left untreated. Not only can it lead to tooth loss and oral pain, but it may even cause or worsen systemic health conditions. Dr. Aveni helps his patients battle this serious condition via minimally invasive periodontal therapy in Plymouth, MA.
Why Choose Aveni Dental for Periodontal Therapy?
1

Dentist with over 40 years of experience

2

Minimally invasive periodontal care

3

Convenient and compassionate gum disease treatment
Scaling & Root Planing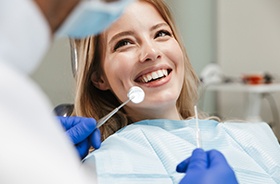 Scaling and root planing essentially amounts to a deep cleaning of the mouth. During the procedure, Dr. Aveni removes harmful plaque and bacteria from both above and below the gum line. He also smooths out the roots of teeth so it is more difficult for bacteria to cling to them. Following scaling and root planing, your gum tissue will be better able to reattach to your teeth and have the opportunity to regain its health.
Antibiotic Therapy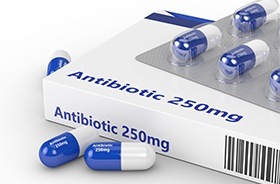 Dr. Aveni may prescribe antibiotics to help you vanquish gum disease. The antibiotics fight harmful bacteria in your mouth, especially those that lead to gum inflammation. Often, antibiotic therapy is used in conjunction with other gum disease treatments, such as scaling and root planing and an increased focus on oral hygiene. The specific type of antibiotics that Dr. Aveni recommends will depend on your unique situation and needs.