Teeth Whitening – Plymouth, MA
Are You Thinking About Teeth Whitening?
Tooth enamel is not naturally bright white. Plus, it can become stained over time due to habits like coffee and red wine consumption. If your teeth are not as radiant as you would like, we invite you to visit us to talk about our professional whitening services. They tend to be much faster, safer, and more effective than over the counter options. In fact, you could achieve a drastically brighter smile in a single appointment!
Our Teeth Whitening Options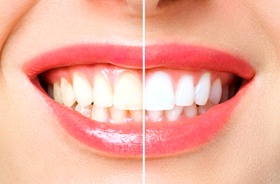 We offer two types of teeth whitening:
During an in-office whitening procedure, Dr. Aveni applies a powerful whitening solution to the teeth. It penetrates the enamel in order to break up even deep-set stains. The entire process may take around an hour or so, and it can brighten teeth by several shades.
Some individuals prefer a more gradual approach to teeth whitening. That is why we also offer a take-home whitening kit. We can provide you with all the tools you need to safely and quickly whiten your teeth at home. All you have to do is use the kit as instructed every day for a couple of weeks. This option is usually best for patients with sensitive teeth or those who may find in-office whitening to be uncomfortable.
Benefits of Professional Teeth Whitening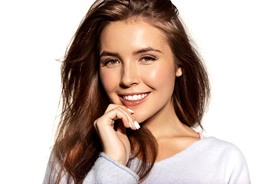 Some benefits of professional teeth whitening include:
Stunning results. The powerful formulas used to professionally whiten teeth can vanquish stains that over the counter products are simply unable to address.
Cost-effectiveness. Teeth whitening is one of the lowest-priced cosmetic dentistry treatments.
Dr Aveni and our team will ensure that your teeth are healthy enough to undergo whitening.
Look younger. Yellow teeth are often associated with old age. A whitening treatment could take years off of your appearance.
Enjoy improved confidence. After your treatment, you may focus less on hiding your yellow teeth and enjoy more confidence in social situations.
Common Teeth Whitening Questions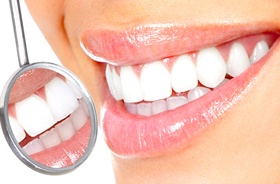 You may be interested in getting your teeth whitened, but you likely still want to know more about the treatment. Below, we address some questions that patients most frequently ask about our teeth whitening options.
How Long Does Teeth Whitening Last?
How long your results last will depend largely on you. If you use a whitening toothpaste, do not smoke, and limit your consumption of staining foods and beverages, you may enjoy a radiant smile for years. If you purchase a take-home whitening kit from us, you can use it to perform periodic touch-ups.
Will I Need to Bleach My Teeth for the Rest of My Life?
Tooth enamel is porous, which means that pigments seep into it and affect its appearance. There is simply no way to permanently whiten natural tooth enamel. Therefore, maintaining a bright smile requires regular teeth bleaching. However, there is an alternative option. Dr. Aveni offers porcelain veneers. These thin pieces of porcelain can be placed over your natural teeth. Since porcelain is nonporous, it maintains its original color for many years.
Are you ready to talk to our team about teeth whitening? Contact Aveni Dental Professionals today.