Tooth Extractions – Plymouth, MA
Gentle Extractions to Treat and Prevent Dental Problems
Our dedicated team makes every effort to help patients in Plymouth retain their natural dentition for a lifetime. However, we occasionally must perform gentle tooth extractions to treat and prevent dental problems. If you need to have one or more teeth removed, you can expect your dentist to handle the procedure with compassion and precision. Read on below to learn more about this important emergency dental service .
Why Choose Aveni Dental Professionals For Tooth Extractions?
Gentle Care from an Experienced Team
Relieve Oral Pain and Improve Dental Health
Tooth Replacement Options Available
Reasons Why Tooth Extractions Are Necessary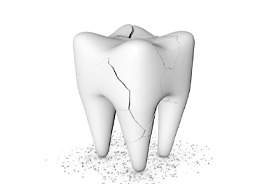 We may recommend the removal of one or more teeth if any of the following are true:
Severe decay or physical trauma has damaged a tooth beyond repair.
We need to make room in the mouth for dentures or orthodontia.
You have extra teeth or overcrowded teeth.
One of a child's primary (baby) teeth has stayed for too long in the mouth and is threatening the health of incoming adult teeth.
Severe gum disease has compromised the base of support for one or more teeth.
Removing teeth would be the best way to relieve a patient's pain and improve their oral wellness.
A tooth is infected, and we must remove it to stop the infection from spreading into nearby tissues.
The Process of Removing a Tooth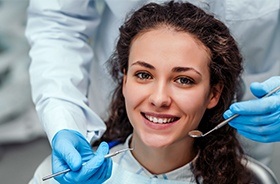 Tooth extractions are usually a very straightforward procedure.
First, we use local anesthesia to numb the area around the tooth. Then, we use an instrument called an elevator to gently lift the tooth. Next, your dentist grips the tooth with forceps and gently rocks it back and forth in order to break the ligaments that bind it to the surrounding bone.
After the tooth is removed, we use gauze to control bleeding and may provide a prescription for pain relief. If an extraction is fairly simple, you should be able to resume your normal routine within a few days to a week after the treatment.
Tooth Extraction Aftercare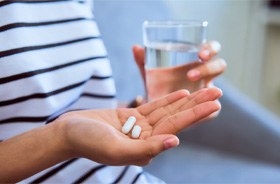 Here are some tips that will encourage a smooth recovery after your tooth extraction procedure:
Take all medications as recommended/prescribed by our team.
Do not smoke.
Do not use drinking straws.
After the initial 24 hours, regularly rinse your mouth with warm water. (Dissolve half a teaspoon of salt in 8oz of warm water.)
Do not engage in strenuous physical activity.
Keep your head propped up on pillows while you are sleeping.
Get plenty of rest.
Attend all follow-up appointments with our team so we can replace your tooth in a timely manner. This can spare you from future problems, such as dental drift and the loss of more teeth.
Understanding the Cost of Tooth Extractions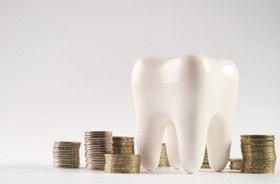 The cost of tooth extractions depends on a few factors. During your consultation, we will be able to discuss some specific numbers with you. For most people, this procedure is within their financial means. It can be particularly easy to afford if you take advantage of certain provisions, such as insurance and financing. Our team can assist you as you explore your payment options; we want the process of paying for your care to be as low-stress as possible.
Factors That Can Affect Tooth Extraction Cost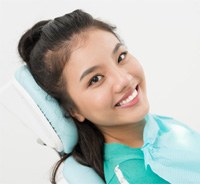 We cannot determine the exact cost of a tooth extraction procedure until after we have had time to familiarize ourselves with the details of a case. Some factors that can influence the price of care include:
The specific tooth that needs to be removed. Some teeth are more challenging to remove than others, leading to variations in price.
The number of teeth being extracted. Logically, removing one tooth costs less than removing several.
Who performs the procedure. Our team can perform most tooth extractions in-house. In some cases, though, we must refer patients to an outside specialist, who may have a pricing structure that is quite different from our own.
Additional care. Following tooth removal, we may recommend that you fill in the empty space with a dental implant or fixed bridge. The price of tooth replacement can vary from patient to patient.
Does Dental Insurance Cover Tooth Extractions?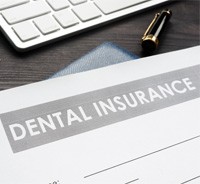 In most cases, yes, dental insurance covers extractions. Simple extractions are often classified as a minor service, meaning that up to 80% of their cost might be covered. Surgical extractions are usually defined as a major service, meaning that just 50% or so of their cost might be covered. You will need to check the details of your unique policy to see how it may apply. Our team can assist you as you seek to verify your benefits and use them to your greatest advantage.
Other Options for Making Tooth Extractions Affordable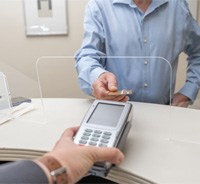 In addition to insurance, there are a few provisions that might make it easier for you to afford your tooth extractions:
The Essential Dental Plan. This discount plan is easy to sign up for and can provide you with reduced pricing on most of the services available in our office. It is ideal for patients without insurance.
If you would like to pay for your treatment over time, you can apply for financing through CareCredit. Most patients are eligible for a low-interest installment plan.
If you need one or more teeth removed, our Plymouth dental team is ready to help. Get in touch today to learn more about how we can assist you with every aspect of your care, including its financial side. We look forward to serving you.