Metal-Free Dental Restorations – Plymouth, MA
Repair Your Teeth Without Sacrificing Your Smile
Traditional dental restorations are made out of metal. While metal is quite strong, it does have some significant drawbacks — including that it does not blend in well with the natural color of tooth enamel. At Aveni Dental Professionals, we proudly offer metal-free dental restorations in Plymouth. They can effectively repair damaged teeth without having a huge impact on your smile's aesthetics. On this page, you can learn more about these remarkable restorations.
Why Choose Aveni Dental for Metal-Free Restorations?
1

Experienced dentist with advanced training

2

Realistic-looking results

3

Compassionate treatment from a caring team
What Are Metal-Free Dental Restorations?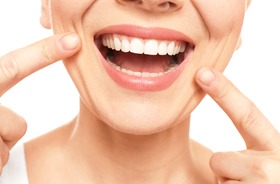 Metal-free dental restorations are what their name implies. They are crowns, bridges, inlays, onlays, and fillings that contain no metal. They are usually made out of porcelain or a tooth-colored composite resin. Such materials can be shade-matched to blend in well with a patient's surrounding dentition. Once the restoration is in place, onlookers should be unable to tell that any dental work was done.
Why Might I Need a Metal-Free Dental Restoration?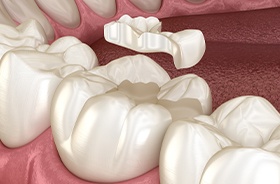 Some reasons why we may recommend a metal-free dental restoration include:
You have a cavity that requires a filling, inlay, or onlay
You have old metal restorations on your front teeth that you would like to replace with something more aesthetically pleasing
A tooth recently underwent a root canal, and you need a crown to protect it from further harm
You have a misshapen or otherwise unattractive tooth that you would like to disguise with a porcelain crown
You have metal sensitivities and thus could not tolerate a metal dental restoration
Benefits of Metal-Free Dental Restorations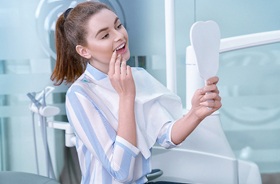 The most obvious advantage of metal-free restorations is that they look very natural. Additional benefits include:
With proper care, your metal-free restoration can retain its function and appearance for years. Porcelain restorations are even highly stain-resistant, which means you can expect them to look as good as new for a long time.
Dental insurance usually covers a significant portion of the cost of metal-free dental restorations.
Better for teeth. Metal fillings expand and contract in response to temperature changes, which can damage the teeth. Metal-free fillings do not have this problem.
Precision treatment. Aveni and our team will take care to ensure that your restoration will complement the structure of your teeth and not cause any adverse effects for your bite.
Fast treatment. Metal-free fillings can be placed in a single appointment. Porcelain restorations typically take at least two appointments, but the overall treatment time is fairly quick.
Cost of Metal-Free Dental Restorations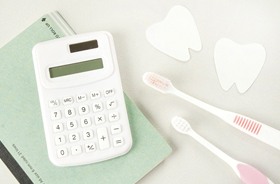 The cost of your restoration will depend on several factors. For example, a three-unit bridge will cost more than a crown, and crowns tend to cost more than simple fillings. During your appointment, we will provide you with a candid estimate for the cost of your treatment. We will also help you figure out how dental insurance and/or financing can help you fit your restoration into your budget.
Do you believe you could benefit from a metal-free dental restoration? Contact Aveni Dental Professionals today to schedule a consultation.