The Cost of Treating Dental Emergencies – Plymouth, MA
Calculating the Cost of Prompt Care
Dr. Aveni and our team are always ready to help patients in their hour of need. However, we recognize that some individuals may hesitate to contact us during a dental emergency because they are concerned about cost. They might delay treatment, hoping that their pain will go away on its own. That is an unwise course of action. On this page, you will learn about some of the factors that determine the cost of treating a dental emergency, why getting prompt care is so important, and whether your dental insurance may cover your treatment.
Types of Dental Emergencies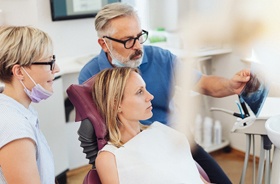 Your emergency dentist in Plymouth, MA is able to address a wide range of dental emergencies. Because each situation is unique, prices vary. For example, if your tooth has a small chip out of it and you just need some dental bonding to repair it, you will likely pay less than if you require a major procedure.
When you arrive at our office, we will quickly evaluate your oral health and recommend a treatment plan. We will also provide you with a candid price estimate so you will not face any surprises when the time comes to pay for your procedure. In some instances, more than one treatment are acceptable methods for addressing an urgent oral health problem. If that is true in your case, we will explain the price, pros, and cons, of each of your options.
What Happens if I Do Not Take Care of My Dental Emergency?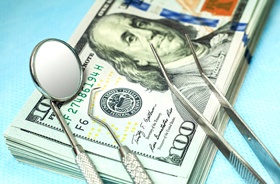 You should never let concerns about cost hold you back from seeking emergency dental treatment. Delaying care gives an oral health problem the opportunity to worsen. The worse the issue becomes, the more painful it will be — and it will also likely be much more expensive to treat. For example, if you have a toothache, it is possible that root canal therapy could save the tooth from extraction. If the decay or damage that is causing the pain progresses too far, however, it will be necessary to remove the tooth. Then, you will face the expense of both the extraction and tooth replacement later on.
Is My Emergency Covered by Dental Insurance?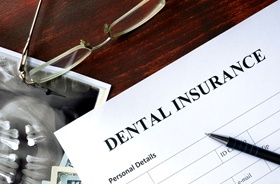 If you are one of our existing patients, please make sure that we always have your updated insurance information on file so we can quickly access it if you face a dental emergency. If you are a new patient, please have your insurance information handy when you call our office to book your emergency appointment.
If your dental insurance will not cover your emergency treatment, our team can help you to explore other payment options, including low-interest financing from CareCredit.